Home
Thank You for Visiting our New Website
Please Note:
Our new website is dedicated to the late Jane Stone. We left most of the original content intack, so her spirit be present as you browse our beautiful "hand painted" products. Please enjoy your
"safe and secure"
online shopping experience and we look forward to having you as a
"valued"
J Stone Cards customer.
Meet Jane Stone - A Personal Message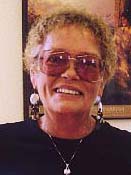 Hello to each of you! I am so happy you are visiting our web site. J. Stone Cards turned 30 in March 2015. My name is Jane Stone and I am the founder and president of J. Stone Cards of Silverton, Oregon. I am a 60 year old artist and writer and I started this company in 1982, although I didn't incorporate until 1985.
The reason I started making greeting cards (in 1982) was to supplement my cash flow from gallery sales of my paintings. I've painted for a living since around 1962, and I've been writing stories and verses since I was seven. I didn't have the opportunity to go to school to learn painting and drawing and writing so I came to rely instead on my intuition, my stubborn persistence and a belief that if I could speak from my heart, all else would follow... When I started this greeting card company in 1982, I was cutting the paper for the cards, writing and painting each card by hand and it wasn't until several years and eight employees later, that I looked up to realize we were not only the largest producer of individually painted water color cards in the US, but that our product represented some of the finest hand painted cards in the marketplace.


(December 1, 1942 - May 30, 2012)
Best Sellers
J. Stone's Favorites